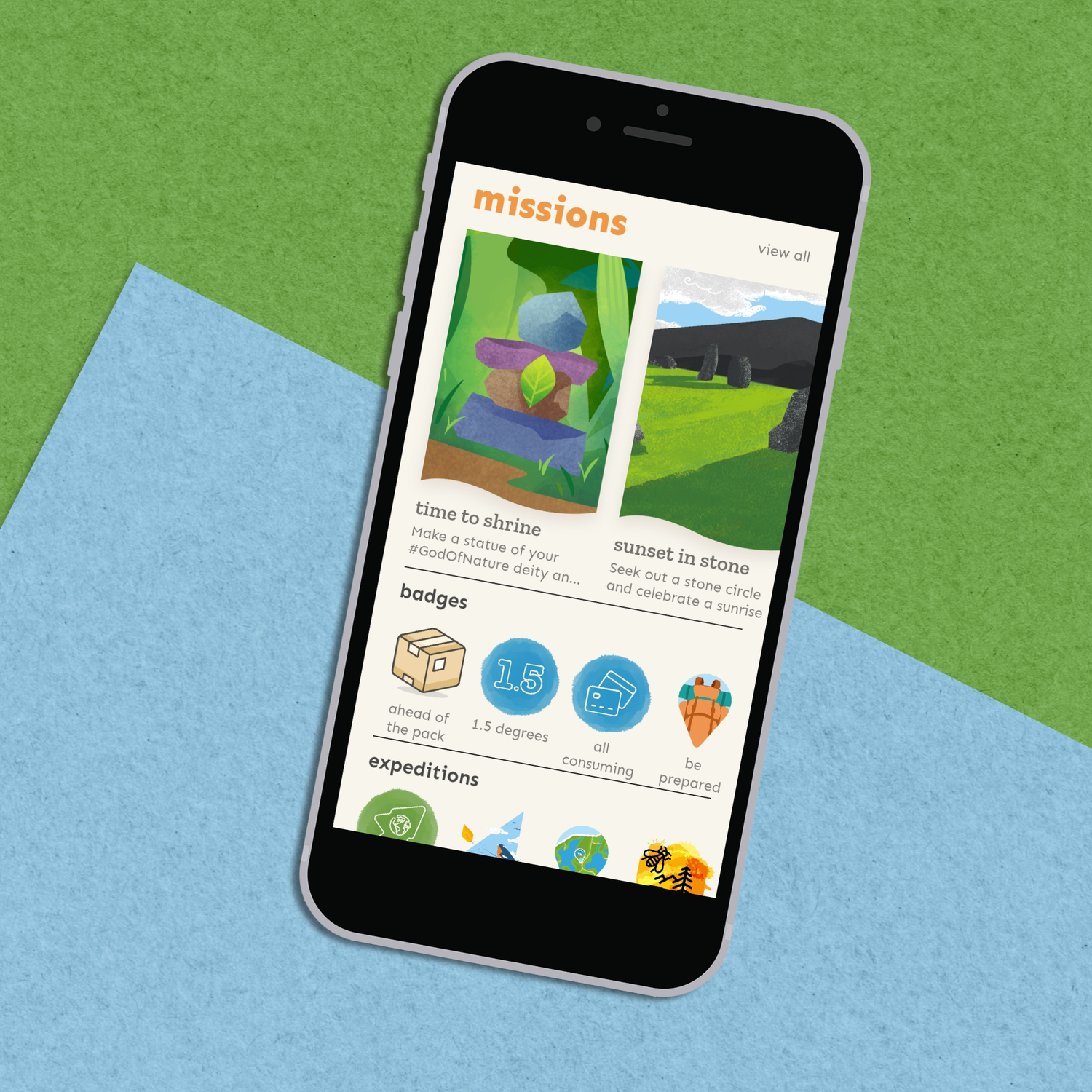 The Explorer HQ app
Explorer HQ is a real-world adventure game that uses the power of data to show how small actions can have big consequences.
The mobile app takes explorers – young or old – on a journey to explore issues, find solutions and do something positive, with the aim of giving them real agency, and to show the impact of their collective actions as data aggregates over time.
Download for FREE today and start exploring
Complete missions

Each mission is an activity that explores an issue through real world action. You can geo-locate the spot where you complete each one and plant a flag on your expedition map.

Earn badges

Every mission you complete goes towards achieving a themed badge. There are dozens to collect and to inspire you to keep exploring. Can you earn them all?

Discover your impact

Explorer HQ's approach to data sets it apart. Explorers can see data visualisations of the positive impact of their missions on a personal, local and global level.

Help the planet

Each mission is underpinned by UN Sustainable Development Goals. Join other explorers and your simple, small actions begin to have a collective impact.