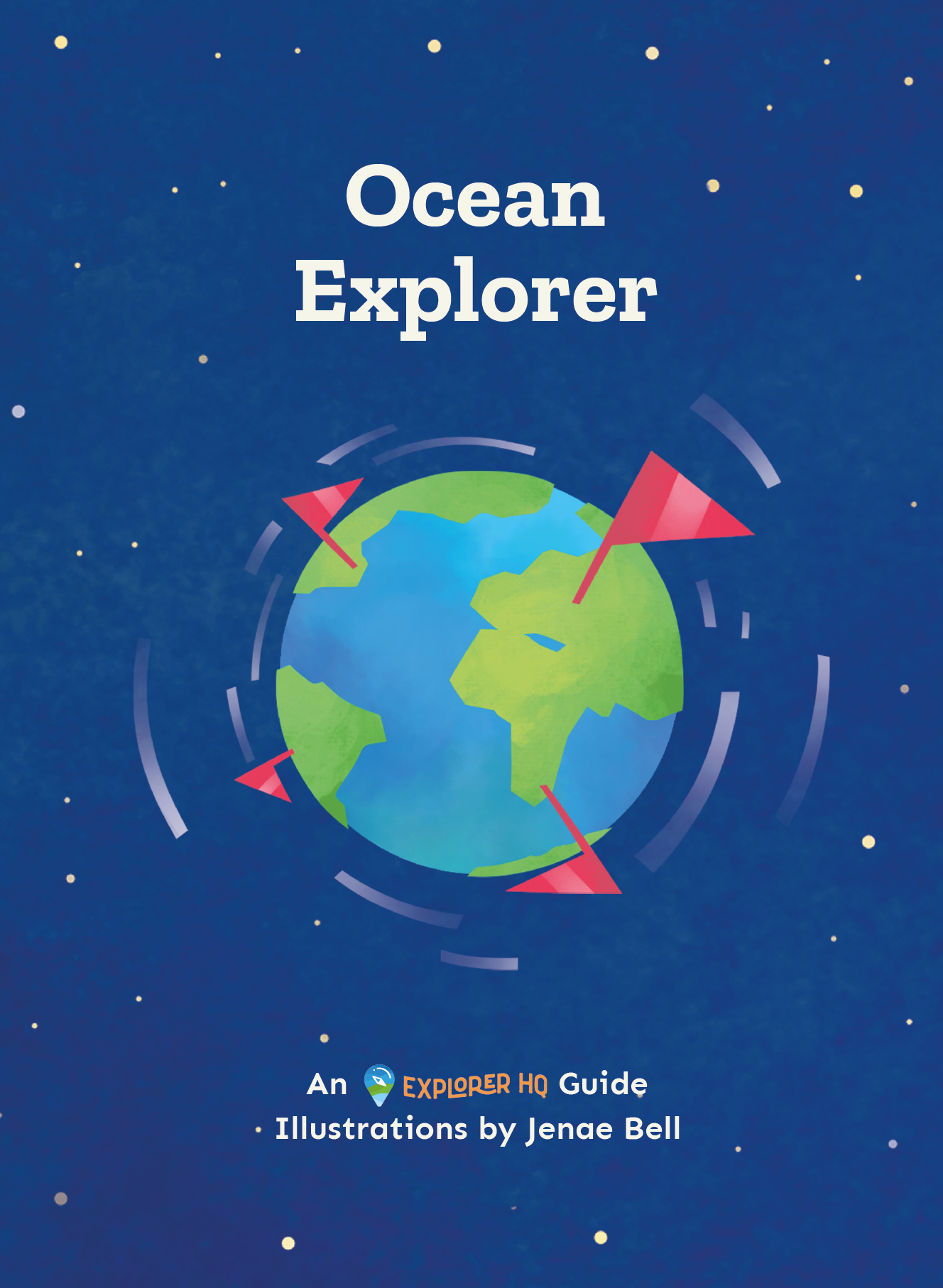 OCEAN EXPLORER
An EXPLORER HQ guide
A guide packed with 90 missions that will connect you to the oceans, islands and communities of the Eastern Caribbean region.
Each mission will change the way you see the world, and also help you to reduce your consumption and emissions. You'll reconnect with nature and explore from ridge to reef.
Take the Explorer HQ pledge and experience the world through five expeditions that explore biodiversity, climate change, community, food, the wilderness and the oceans.
£5.00 GBP
140 PAGES | A6 | PRINTED IN UK
Buy now
Complete missions

Connect with nature and explore from reef to ridge as you dance, eat, plant, share, debate, discover, reduce, sail, hike, cycle, recycle, chat, clean, shout, sing, protect and celebrate - and much more.

Earn badges

Every mission you complete goes towards achieving a themed badge. Each is designed to inspire you to keep exploring. There are 30 to collect - can you earn them all, and which will be your favourite?

Help the planet

Each mission is underpinned by UN Sustainable Development Goals. Join other explorers and your simple, small actions begin to have a collective impact.
About the book
This book will immerse you in the amazing oceans and islands that make up the biggest environment on our planet. It's a companion to the Ocean Explorer campaign, available on the Explorer HQ app.
Ocean Explorer is made up of five expeditions that explore biodiversity, climate change, community, food and the oceans.
ABOUT THE AUTHOR
Tom Jordan has written about travel, exploration and nature for multiple mainstream books and publications, and has also created hugely popular geographical adventure stories for children's TV.
ABOUT THE ILLUSTRATOR
Jenae Bell is a Dominica-based artist and illustrator. Her other books include 'The Adventures of Nago and Miri: Jewel of the Kalinago'.
£5.00 GBP
140pp | A6 | Printed & bound in UK